From October 25 to November 6, Saint-Malo is the place to be, then from November 11 to December 4, Pointe-à-Pitre and the whole of Guadeloupe will be! For the end of 2022, the queen of solo transatlantic races will once again link the continents. 138 boats will be on the starting line for this twelfth edition which promises to be spectacular.
The corsair city is already welcoming its first competition boats in port. Six categories are competing, including the famous ULTIM 32/23. With a length of up to 32 meters and a width of 23 meters, they are the kings of the Malouin docks. Strolling along the quays, visitors will also discover the multihulls: OCEAN FIFTY, RHUM MULTI as well as the monohulls RHUM MULTI, IMOCA, CLASS40, RHUM MONO.
An unparalleled show combining state-of-the-art technology and modern adventure
And also, before and after the race, it is the opportunity to meet the skippers in a very friendly atmosphere, which only the ports, their bars and their cafés enable.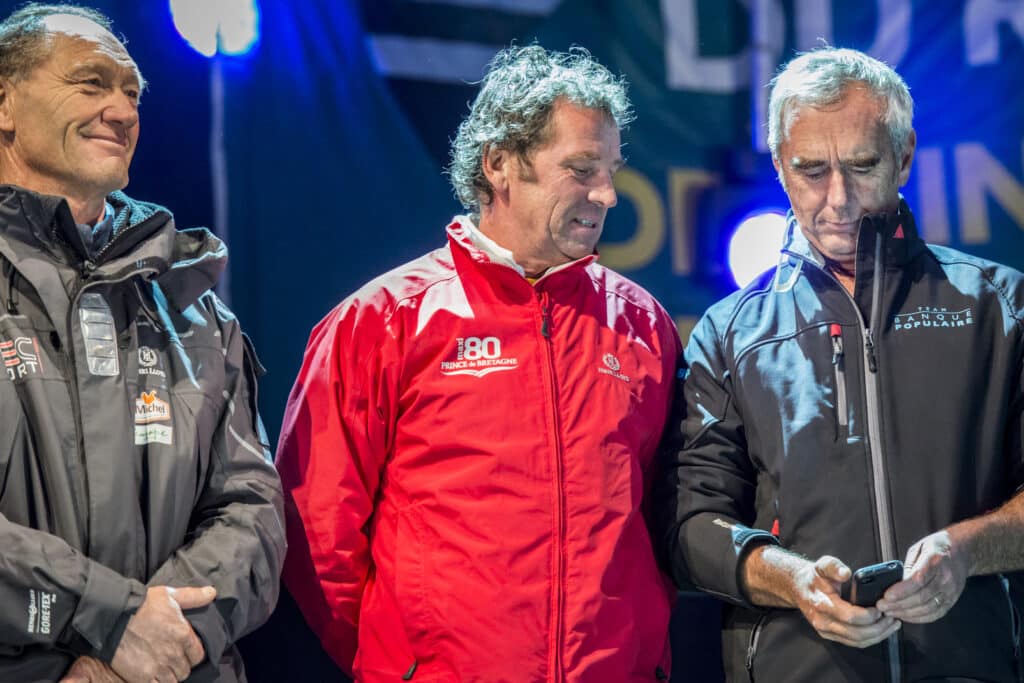 From left to right: Francis Joyon, Lionel Lemonchois, Loïck Peyron, all winners of the Route du Rhum, are in Saint-Malo.
Finally, the D-day arrives on the Breton side. From the Pointe du Grouin to the Cap Fréhel, on the dunes, the cliffs and the beaches, thousands of spectators gather to watch the departure. Hundreds of boats cross the sea, a real armada, a dizzying ballet!
Maritime celebrations assured on both sides of the Atlantic
Later, it is around Guadeloupe. For the finish, competitors have to go around the island by the North, thus guaranteeing the show until the end and over a whole month!
At Archipel Évasion, we wouldn't miss the event we've been waiting for four years. What about you? Are you coming?
Villas and houses to rent for the Route du Rhum
You will be in Bretagne or Guadeloupe... or both... for the Route du Rhum ? Discover our rentals.