For many years, we have been doing our utmost to ensure that your villa rental in Guadeloupe more than fulfils your expectations.
Discover our selection of villas with swimming pool, sea view, close to surf spots or hiking trails... We guarantee you the most beautiful offers and, of course, privacy and tranquility.
Our villa rentals by commune
We offer high-end rentals on the whole island of Guadeloupe.
Enchanting archipelago, Guadeloupe is a multifaceted destination.
Guadeloupe is an archipelago composed of 7 islands, confetti of tropical lands straddling the Atlantic Ocean and the Caribbean Sea.
Contrasting landscapes between land and sea, it is a paradise for senses. You will love lazing on the white sand beaches while gazing at sea and its variations of blue. You will enjoy venturing into the rainforest's lush vegetation, refreshing yourself in the cool and pure waters of tranquil rivers or of spectacular waterfalls.
Culture lovers will not be left out between the discovery of Creole gastronomy, rum, joyful music... and the carnival spirit of the West Indies.
Only remains to find your villa rental in Guadeloupe...
Choose your villa in Guadeloupe
The main island of Guadeloupe is composed of two distinct parts: Grande-Terre and Basse-Terre. They are separated by a narrow arm of the sea: Rivière Salée. This is where the capital Pointe-à-Pitre is located. The passage from one side to the other can be complicated because of traffic jams. So, you should choose well the location of your villa rental in Guadeloupe. We advise you for that.
Rent your villa in Grande-Terre
Grande-Terre is the most popular part of Guadeloupe. One comes there first for its "postcard" beaches and its paradisiacal lagoons. You will find them on the side of Sainte-Anne and Saint-François, on the Caribbean Sea. Relaxation on the beach or water activities of all kinds await you: diving, catamaran, surfing, kitesurfing.
The northern part of Grande-Terre is exposed to the ocean winds. In Le Moule, surfing and kitesurfing experts will go to titillate the big waves and the gusts. Hikers will appreciate the wild nature of the Pointe des Châteaux and the Pointe de la Grande Vigie.
For culture, go to the local markets, but also to the capital. Pointe-à-Pitre is home to the ACTe Memorial dedicated to the history of triangular trade in a futuristic architectural building.  You can also visit the Saint-Jean Perse and Schoelcher museums in two elegant colonial-style mansions.
Your villa rental in Guadeloupe in Grande-Terre is the chance to discover a rich culture in a "postcard" setting!
Your villa rental in Basse-Terre
Mountain and tropical lushness
More rugged, Basse-Terre does not bear its name well. This splendid part of Guadeloupe is dominated by the Soufrière volcano and its peaks. It is the domain of waterfalls, canyoning, hiking, high altitude roads and mountain villages. It is here that you will also find the Guadeloupe National Park, its exceptional fauna and flora. A good starting point is the village of Petit Bourg.
For rum culture, enjoy a visit to a distillery like Reimonenq in the north of the island, or Bologna in the south.
But, it's still the Caribbean. So, the beautiful beach is never far away. That of Grande Anse is truly magnificent... there, the intense green of the immense forest falls into the sea and its cameos of blue in Deshaies.
Your villa rental in Guadeloupe in Basse-Terre, is thus guaranteed access to wild nature, but also the tradition of rum and Robinson Crusoe style beaches!
Vacation rental in Les Saintes
Chapelet of volcanic islands entirely encircled by shallow reefs, tropical climate tempered by trade winds, the immediate impression is to have knocked at the door of paradise.
A dream place for beaches and diving, the short hikes to the summits of the mornes are also a treat. There are two pretty villages with typical Creole houses, incredibly cheerful and colorful.
For a historical tour, you can go in search of the Fidelin pottery and visit the Notre-Dame-de-l'Assomption church.
Our travel articles about Guadeloupe
Enjoy our travel magazine. You will find good advice from our local experts and much more to inspire your future vacations in Guadeloupe.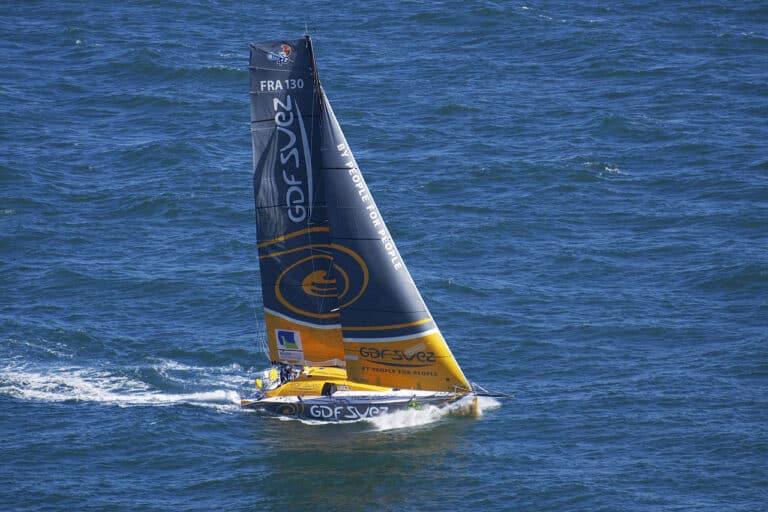 From October 25 to November 6 it's a party in Saint-Malo, then, from November 11 to 4...
Read »
We are a human-sized team at your service.
We are rooted in our territory, Guadeloupe.
You can contact us directly to discover our villa rentals.
By choosing to rent with Archipel Évasion, we will make you benefit from our fantastic network of local providers for your concierge, your vacation activities and your private excursions. As for our villas, you will benefit from our suggestions and advice without any additional cost compared to a direct booking.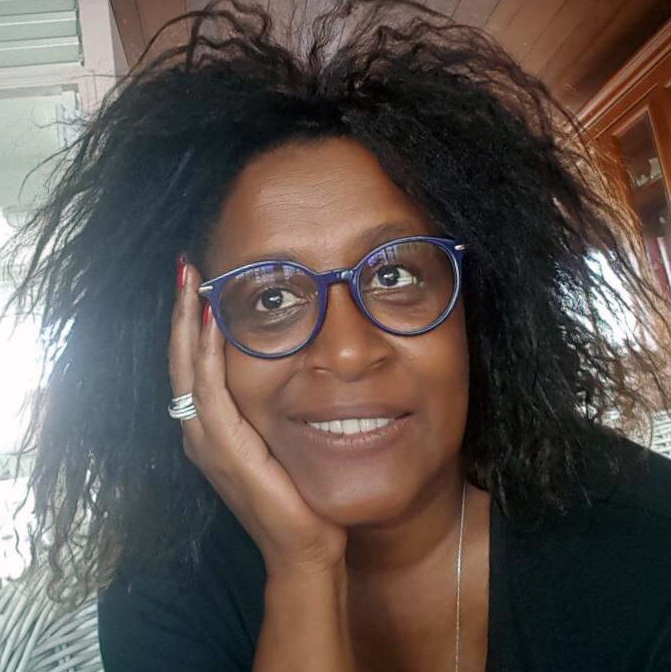 Christelle, Guadeloupe destination coordinator
+590 (0)690 54 20 44
guadeloupe@archipelevasion.com
Our voyagers satisfied with their stay in Guadeloupe
We are pleased with the confidence we regularly receive from our customers.
They are the sign of a successful accompaniment and happy vacations with us.
Villa rentals in Guadeloupe
Everything is there to make your stay as pleasant as possible. The villa is perfectly equipped, with care and taste, down to the smallest detail. The design and layout have left nothing to chance so that you feel quickly at home and comfortable. Cherry on the cake, the swimming pool is very very pleasant and we took advantage of it to refresh ourselves at any time. We naturally recommend this house, without forgetting the warm and friendly welcome.
Estelle
Very pleasant accommodation! The swimming pool, the location and the terrace make it possible to spend great moments in family. We had a wonderful week. Stéphane is available and welcomed us despite our late arrival. We recommend!
Pierre
Perfect villa in Guadeloupe
The house is new, very clean, very well structured with a swimming pool and a patio. The air conditioning works very well, all the comforts are there for a relaxing stay! It is a great house, very comfortable and well located to discover the most beautiful beaches in the area of Saint-François or Saint-Anne! The hosts are very nice, kind and available to accompany your stay! PS: if you don't like insects it's ideal because it's very well insulated.
Giacomo
The villa is very beautiful and true to the photos of the site. The first floor is even larger than it looks in the pictures! We were able to stay there with two families with children without any problem. The house has all the necessary equipment: comfortable bedding, games for the children and the iguana option in the palm tree plus hummingbird flights in the hibiscus. The reception is extremely warm and professional. An address to recommend in Saint-François, Guadeloupe.
Céline
To rent your villa in Guadeloupe
Christelle
+590 (0)690 54 20 44
guadeloupe@archipelevasion.com